These days its super hard to keep up with the Kardashians.
When we just got over the shock that Kylie Jenner is pregnant with her boyfriend of a day Travis Scott….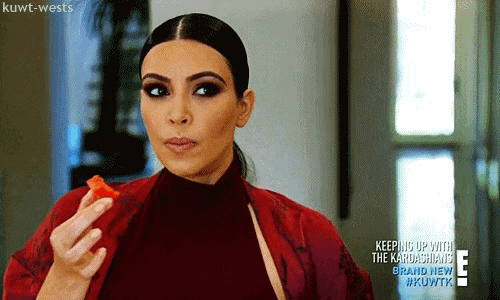 We had to process the next shock….
Big sister Khloe Kardashian is said to also be expecting a baby with her bae around the same due time.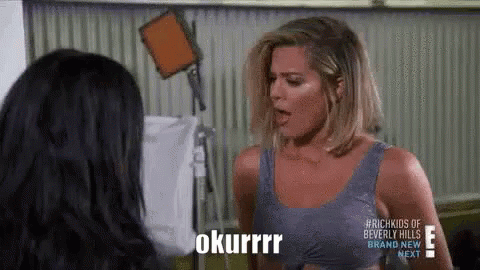 And oh let's not forget that Kim Kardashian is also welcoming a new baby due to surrogacy.
That is due around the same time her sisters are due.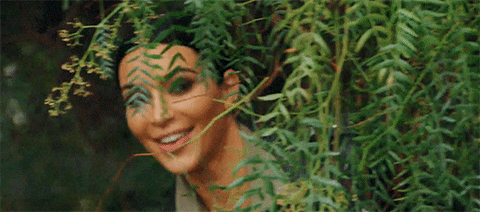 But no honey, that's not enough drama for the Kardashians.
Word just got out that Kourtney Kardashian is also expecting !
Whaaaaat?!
Yeah,exactly.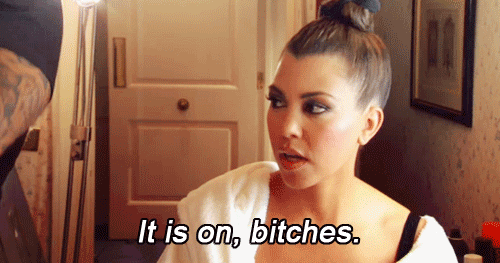 Kourtney Kardashian who already is a mom of 3, is believed to be expecting a baby with her new boyfriend.
The twenty-something gorgeous model Yours Bendjima.
They do look cute!
"She was thrilled to learn she was expecting," a source told Life & Style exclusively.
However, for now, Kourtney and her boyfriend of one year Younes Bendjima are only telling close family and friends.
"She loves being part of a large family and having so many siblings," the insider adds, "and she wants the same for Penelope, Mason, and Reign."
From left to right : Kim's daughter North West and Kourtneys kids; Penenelope,Mason and Reign.
Kourtney, 38, has made it very clear she wanted more kids — even after her split from longtime boyfriend Scott Disick.
"I would have more. I could see myself with six kids," Kourtney told Cosmopolitan magazine.
"I just don't know what's in God's plan." She does know that Younes, 24, is the perfect dad-to-be.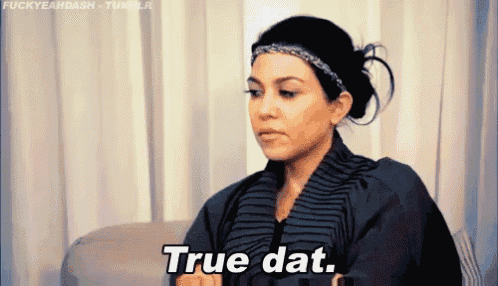 "She needs a man who will be both present and sober," the source explained.
"With his charming personality and intelligence, Younes will make the perfect father."
Well I for sure can't keep up with the Kardashians.
I bet Kris jenner is already making up those contracts to cash in big with the Kardashian baby boom!
While it is still a rumor and no pregnancy of any of the Kardashians sisters has been confirmed yet by the Kardashians (except Kims), we have to wait and let time tell the truth!
The next months are going to be Krazy!
In honour of the Kourtney Kardashian,let's take a look at her Beauty..
---
Gothic Goddess 
I love this look.
Her face is kept softly contoured and the I am obsessed with the dark lips.
The soft smokey eye and long straight hair gives her a goddess look.
Sleek True Color Lipstick #Cherry
---
Bright lip
A bright orange toned lip makes any look glamorous!
Paired with a simple voluminous ponytail it is perfect for those got get ready quick looks.
I am definitely gonna try this look!
Yves Saint Laurent Scandal Collection #Orange Seventies
---
Heat free vacation hair 
While Kourtney usually have a full glam squad with her wherever she goes, she doesn't always rely on stylist.
On her website she shared "When I'm on vacation with my family—especially when I am with my kids—I don't like to waste time getting ready.
My strategy for hair is to embrace its natural texture and avoid using hot tools like curling irons, straighteners or blow dryers."
Follow her 5 tips below to get effortless heat free waves.
Step 1: Kourtney travels with a  small set of shampoo and conditioner from Rahua.
She says that hotel products tend to dry out her strands.
Step 2: Right when she gets out of the shower, Kourtney runs a brush through her hair to comb the tangles out
and get it going in the direction she want.
Step 3: When she air dries her hair, the adds shine by applying a drop of Kardashian Beauty Black Sesame Oil all over.
Step 4: To create waves after a day at the beach, Kardashian twists her damp hair into five loose buns.
"Once it dries, I'll let it down and it magically looks like I used a curling iron to get waves!"
Step 5: And last but not least, she turns to her go-to stylist Jen Atkin's Ouai Dry Shampoo Foam to add volume to her roots.
---
The snapback is real.
While she is a mom of three she looks amazing these days.
She is a great example of what woman an look like after they gave birth.
Alright she might have lo of help but still body goal for sure!
So has shared some of her lifestyle tips;
Working the butt.
She pays extra attention to her glutes during training sessions.
Her go-to butt-toning moves include leg kick-backs using a resistance band and weighted squat cleans using a kettlebell or sandbag.
Avoiding sugar.
"When I eat sugar, I find that more cellulite appears," she previously said.
Kourtney Kardashian  doesn't drink soda and makes her own salad dressings at home.
She's also careful about what alcohol she drinks.
"When I do drink, I go for either tequila on the rocks, beer or wine," she said.
"If you're cutting down on sugar, it's good to know that rosé wine usually has less sugar than red or white.
No gluten or dairy.
She Also Avoids Gluten and Dairy.
Kourtney  believes sticking to a gluten and dairy-free diet has been a postive life change for both herself and her children — Mason, 7, Peneleope, 4, and Reign, 2.
"I kept battling with myself back and forth — like, why am I doing this diet?
I have always felt fine before when eating dairy and gluten, but I do believe that we have one life to live and I would like to live it feeling my best," Kardashian previously said. "I have noticed a great positive change in behavior with my children when we stick to a gluten-free and dairy-free diet.
Apple cider
She Drinks Apple Cider Vinegar Daily. Kourtney says " I drink a glass of water mixed with 2 tbsp. of apple cider vinegar twice a day (in the morning and at night)".
Drinking apple cider vinegar may help with weight loss.
A 2009 study from Japan found that swallowing two tablespoons of diluted apple cider vinegar twice a day with meals helped people lose about 4 lbs. after 12 weeks.
---
Either ways she looks great and if rumors are true, we can look out for a entire new big generation of Kardashians !