Life changing make up tips from charlotte tilbury
Charlotte Tilbury is a huge inspiration for me.
I love her products and her personality.
Make up done with or by Charlotte Tilbury is always glowing skin and bringing out the best features.
Below you find some Charlotte Tilbury tips that are life changing for a flawless make up.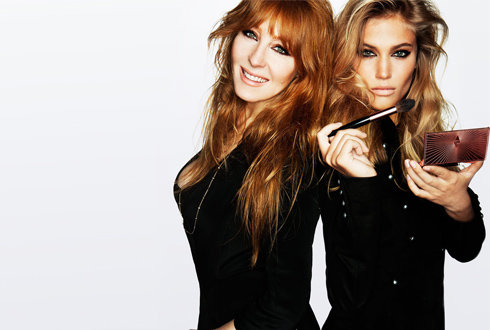 ---
More is more.
Charlotte Tilbury's Magic cream – 50 ml $100
Charlotte always start by applying a royal amount of moisturizer.
While she always uses her magic cream (dying to try this), you can of course use your favorite moisturizer.
But applying more than you think you need
[embedyt] https://www.youtube.com/watch?v=v_0hXrLSADE[/embedyt]
Allow the skin to indulge and observe in the cream.
This creates a perfect base.
She also doesn limits this to the face.
Continue on the neck, arms, pretty much anything visible.
Dry skin is a major glow killer. And having a glowing face but a matte (dry) body doesn't work well neither.
---
Glow after foundation.
Charlotte Tilbury Wonder glow primer $55
Charlotte always uses her wonder glow.
This is illuminating primer.
[embedyt] https://www.youtube.com/watch?v=6se0JpiqBCM[/embedyt]
Similair is M.A.C strobe ($33), L'oreal Lumi Magic primer ($12,95) ,Laura Mercier Radiance ($38) etc.
.
While you usually use this before applying foundation, Charlotte is a big fan of using before and after.
This will give you a glow boost.
---
Hand job.
Charlotte Tilbury Foundation Brush – Rose Gold & Night Crimson $28
We all use a beauty blender like a pro and you probably have a pretty impressing brush collection by now.
And they are all great and I couldn't go without them.
But did you know that Charlotte is a big fan of using her hands?
She uses a flat foundation brush to apply the foundation (M.A.C 190 $35, Sigma F60 $22), for blending she uses her hands.
Anytime you blend with a hand, the warmth of your fingers really allows your foundation to melt as a second skin.
It gives the best flawless result that no beauty blender can do for you.
Same goes for concealer, use your hands.
(don't forget to wash your hands well after).
---
Let it sit.
Charlotte Tilbury Airbrush Flawless Finish – Powder $45
After applying her magic cream & wonder glow, in other words after moisturizing, and after putting her foundation on, Charlotte takes he time to let it sit.
She goes on to scrubbing the lips, prepping them for lipstick etc.
Charlotte Tilbury & Kim Kardashian
Or combing through the brows, curling the lashes etc.
Whatever is necessary, she just doesn't touch the face.
This allows the foundation  to get set naturally.
You can then use less powder (and saving product).
By the way she tends to only set the T-Zone.
Her airbrush powder has been raved much about.
[embedyt] https://www.youtube.com/watch?v=sUwnG3TyABE[/embedyt]
**Dior has a pretty amazing setting powder Diorskin Nude Air Healthy glow($54),and M.A.C mineralize Skin Finish ($33) **
Because she tokes the time to let the foundation set, it will not move and she can just set the t-zone.
The rest of the face can glow naturally.
If you are a powder girl, you can use this tip to preset before your powder.
---
Feline.
[embedyt] https://www.youtube.com/watch?v=Rub_n7t60T0[/embedyt]
Charlotte tTlbury is known for elongating the brows and feline flicking the eyes.
She is a big on of the cat eyes.
Charlotte Tilbury feline Flick Liquid Liner #Panther $30
When you're elongating the brows and feline flicks you give the illusion of a wide set of eyes.
Make sure your eye shadow ends at the same point of line from your brows
---
Face shape.
When applying make up Charlotte Tilbury also takes a look at the face shape.
If you have a long face, she recommends thickening the bottom lime to make the face appear shorter.
If you have a shorter face, she would make the line very thin.
It's all about creating an illusion to get a symmetrical face.
---
Shimmy , shimmy, shimmy.
Charlotte Tilbury Eyes to Mesmerize $32
This woman loves a good glow and shimmer.
Regardless of what age she is pro-shimmer.
As woman get older they tend to stay away from shimmer, but shimmer can give us that beautiful finish touch.
[embedyt] https://www.youtube.com/watch?v=DBTreIt63W4[/embedyt]
Even if your all about a matte, just a touch of shimmer on the center of your eyelid makes you eye sparkle and glow that much more!
---
Sharp.
Charlotte Tilbury Lipcheat #PillowTalk $22
Overtime she uses a pencil, whether it is for the lips, brows or eyes, she sharpens it.
This allow for a precise perfect application.
[embedyt] https://www.youtube.com/watch?v=hSpLZCOZMJA[/embedyt]
I used to sharpen my pencils only when there was no pencil point left, but I found after using this tip, my applications look way better.
Less blending and less work to perfection it.
---
One brush rules them all.
Charlotte Tilbury Eye Blender Brush $34
Charlotte is all about the blender brush for the eyes.
She doesn't care too much for flat eye brushes, she finds them not easy to use and makes blending and applying more difficult.
She uses a blender brush to apply, crease, blend, contour, pretty much to do it all on the eyes.
It's the most versatile brush of all eye brushes and gives the best result.
Similar brushes are M.A.C 224 tapered brush $32, Sigma E40 taperd brush $17, Zoeva 223 Petit brush $17
---
These are some fabulous tips from Charlotte Tilburys experience and what works well for her.
Try it out and make them your own.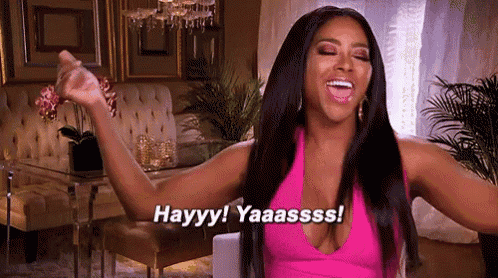 There are no rules when it comes to make up !
Except blending maybe…
---