Well groomed brows are must.
They make your face look so much better.
Especially during summer, when all you need is a tan and a good pair of brows
(and perhaps a lash or 20).
Either way, I have grown to love and cherish my brows.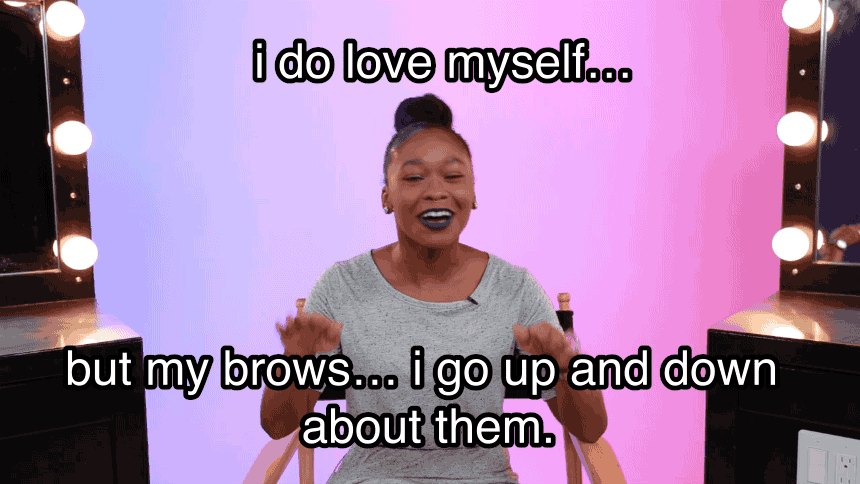 I plucked them, I waxed them, I threaded them and still they stayed and kept coming back and showed me love.
Whatever your method is of keeping them in shape ( I brow blade now), they deserve to shine bright.
Of course you can buy al the Anastasia dipbrow pomades in the world
( which I do own and use btw)
but I am going to tell you my secret to keep my brows tinted and looking on fleek.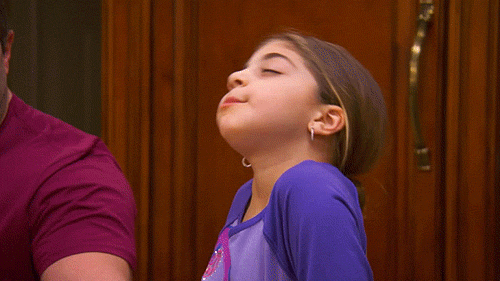 Well thats it actually….
Tinting them.
But I don't  go to a brow wizard or salon to do so, no I am my own master in this.
So here is my secret ….
Bigen
You may or may not heard of it but Bigen,is a natural permanent hair color powder.
It comes in a tiny bottle in powder form and all you do, is add water.
I also use it to cover the grey on my scalp.
It has no ammonia and no hydrogen peroxide and gives the hair so much shine.
But use this for your brows and it acts as a henna.
Tinting the hairs and skin.
I always use dark brow #57.
Sometimes I mix it with medium chestnut brown #47,
(if I feel like doing a Insta-brow) but usually all dark brown for me.
By the way Bigen is also used to tint beards by barbers, just so you know.
Either way,Bigen is perfect for your brows.
When I tint my brows, it lasts about a week on me.
---
How to use.
Make sure your brows are clean and make up free and shape them first.
Mix then a bit of powder ( just a bit, because a little bit gives a lot of volume when mixed) and add water.
Stir until you get a eyeliner liquid formula.
You will see it darken as you mix and stir.
Morphe Elite 2 collodion E29 spoolie
Use a spoolie and brush your hairs up.
I then use a brow brush and start tinting them by coloring as if  was using a brow pencil.
Make sure to get the lines straight and removes excess immediately with a Q-Tip to prevent unwanted staining.
I let it sit for about 25-30 minutes.
When you do this for the first time, you might wanna start with 15 minutes.
It gets pretty dark and longer might be too harsh for you.
After 25-30 minutes,I then rinse them with a bit of face tonic and cotton pads.
It will come off green so don't use your white washing cloth or face sponges.
They will appear a bit greenish but you can see the tint right away.
Don't worry about looking like the hulk just keep rinsing off well and the green will disappear.
Like I said it last about a week on me so I do have to do this every week.
But the result are just fabulous.
Bigen is available at most asian(drug)stores and online and costs about €5.
You can use one "bottle" several times so it is really cheap.
---
What you should know.
I like to tint my brows at night, because I find that during the night, the color develops to it fullest.
So it looks better in the morning then the night before.
&
Never never use black.
It is way too dark.
On anyone!
---
Messed up?
No need to wait a week for the color to fade away.
Squeeze a bit of lemon juice on a cotton pads and wipe your brows clean.
The lemon will make it fade quicker, if you keep wiping off.
Well,the cat is out of the bag.
You know my secret now…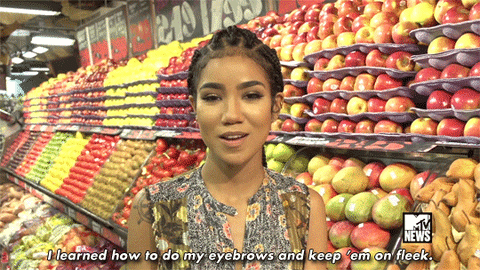 maybe you could me one of yours?!
Get more info about Bigen at
www.bigen-usa.com.
**This is not a sponsored post.
I am in no way associated with Bigen.
Wanna know more about brow blading?
Watch here a video byprettypinks3000, where she shows how she uses a brow razor.
---