[:en]
Hair grows about an inch a month, in other words …an eternity if you are trying to grow your hair.
When you are trying to grow out your hair (lob/bob), it can even seem to be more hopeless.




Especially since celebs with waist long/Rapunzel hair are seen all over the magazines, you might wanna pay more attention to the proper care of your hair.
Note : this hair is inspired by Cher.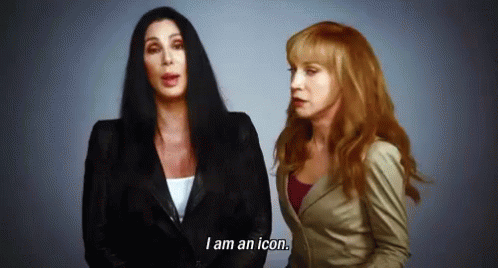 But don't worry, the following tips will help you to speed up your hair follicles in the fastest and most effective way to achieve long strong and healthy hair.
---
Start with your scalp.
Healthy hair starts with a healthy scalp.
Research has shown that massage the scalp, increases hair thickness.
Hairstylists recommend  to massage the scalp for 5 minutes every day.
Not only do you stimulate the blood circulation, it also speeds up hair growth.
You can always ask your lovely Boyfriend to this for you.
Truth be told, it feels so much nicer if somebody else is doing this for you.
---
Sleeping Silky

Sleeping on silk doesn't only gives you a luxury feeling, it is exactly really good for your hair.
First, it reduces frizz because you prevent hair friction.
And second, it prevents breakage of the hair..
SLIP Limited edtion Queen pillow case gold – Slip online
The hair friction on a cotton pillow cover cause the hair to break faster.
If you are trying to grow your hair, the last thing you wanna do, is to have it grow a bit and then have it break off again.
---
The rule of one.
Don't blow dry and heat style your hair both on the same day, says celebrity hair stylist Laura polko
(with clients like Chrissy Teigens).
Choose on of the two.
The best thing you can do is to air dry your hair.
That sounds really great and all but in reality we don't always do that.
Me, personally, I always blow dry my hair after washing.
I have curly hair and if I don't blow dry my hair straight away, it becomes more difficult to get smooth and with body.
I have to use more heat to style my hair so that's not really working for me.
But to prevent damaging and dryness, it is best to choose to either blow dry or use heating tools.
Another great tip is to not style over dirty hair.
This is a recipe to damage the hair and causing it to dry out.
So blow dry today and use heat tomorrow.
I don't have to tell you to never use heat without a heat protectant,
because you should know this by now so well like your first name.
Tip: Try the Shu uerma Blow dry Beautifer, this is BB for the hair.
---
---
Give your hair a rest.

Try to not use too much heat and invest in quality hair care products
If you take great care of your hair with quality shampoos, conditioners and masks, you are helping your hair tremendously.
OUAI hair oil via Beauty Bay
When you style a lot or use a lot of heat, invest not only in good heat protectants but also in great styling tools.
Don't use the highest temperature on your curling and straightening irons.
Choose tools that protect the hair and always opt for ceramic plates.
Give your hair also a rest from styling tools.
Without heat you can still style your hair.
[embedyt] https://www.youtube.com/watch?v=bsGuWokn47A[/embedyt]
---
Ponytails.
If you regularly wear your hair in a ponytail, it might be wise to change the position of your tail.
Low pony tails are the best because they give the least tension.
A high ponytail might look super cute but it does pull your hair.
It can cause your hair to break around your hairline and in your neck.
This happens when the hair pulled too tight.
So don't wear this style too often.
When untying your ponytail at the end of the day, gives the scalp a quick massage
to stimulate the hair circulation again.
Your scalp and hair will come to rest.
---
Brushing better.
Choose a quality brush such as the Mason Pearson brush.
This is the Rolls Royce among hair brushes,the holy grail.
It is made out of combination of boar bristle and nylon,it is really worth its investment.
Mason Pearson brush at Nordstrom.

Brushing the hair stimulates the blood flow to your scalp.
It carries nutrients to the hair follicles which stimulates the hair grow.
This will make your hair grow healthier and stronger.
Natural oils are also spread which give the hair the protection and moist it needs.
Always start brushing at the bottom and brush gently.
Gently you start each time a little higher up, this way you brush out tangled hair without causing damage (or pain). Never pull the hair.
Also, never brush wet hair, brush this before you wet it or when it's about 80% air dry.
Brushing wet hair is another recipe for hair breakage.
---
The dark side.
Blond hair looks fabulous like you got kissed by the sun, but it does dry your hair out and makes it also look dryer.
Darker hair gives more reflects more light and thus gives shine and is less damaging.
Professional hairstylists recommended either short and blond or dark and long.
Unless using extensions or wigs of course.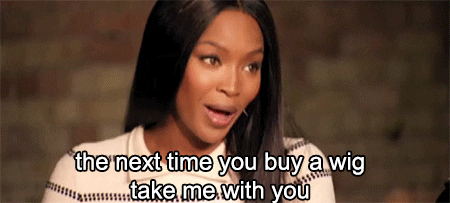 Try not to dye your hair too much.
For dark hair you can always use a color shampoo or rinse.
It gives the hair a shine & color boost and you can wash it away easily.
---
Cold as ice.
After washing your hair, take a rinse with cold water.
This closes your hair cuticles and gives you less frizz and more shine.
For an extra shine boost, you can use apple cider vinegar in combination with cold water.
---
Conclusion : Take good care of your hair, it is your pride.
Feed it,protect it and give it love.
Now flip that hair woman…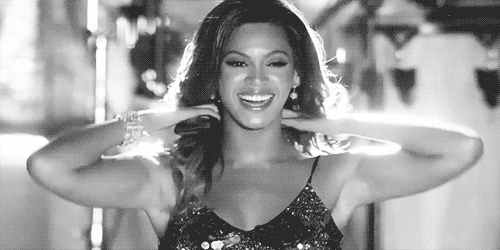 [:nl]
Haar groeit ongeveer 1 centimeter per maand oftewel een eeuwigheid als je je haar wilt laten groeien.
Ook als je je bob of lob uit wilt laten groeien, lijkt het misschien of dat nooit gaat gebeuren.
Helemaal nu super lang Rapunzel haarpopulair is, wil je misschien meer aandacht besteden aan je haar.
FYI : Dit haar is geinspireerd door Cher.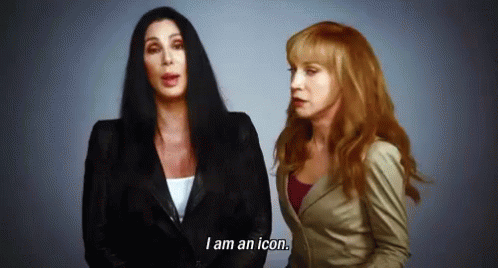 Maak je niet druk, de volgende tips zijn de beste en snelste effectieve ways om te zorgen dat je hair follicles op full speed gaan draaien
---
Begin met je hoofdhuid.
Gezond haar begint met een gezonde hoofdhuid.
Onderzoek heeft aangetoond dat hoofdhuid massage het haar verdikt.
Hairstylisten raden aan om 5 minuten per dag je hoofdhuid te masseren.
Je bevordert hier ook het bloedcirculatie mee, wat ook bijdrage aan het versnellen van haargroei.
Je kunt ook altijd manlief aankijken of hij dit wil doen.
Eerlijk is eerlijk, het is altijd veel fijner als een ander het doet.
---
Zijdezacht slapen.
Slapen op een zijde kussensloop laat je niet alleen diep slapen als een prinses, het doet ook twee dingen voor je haar.
Ten eerste verminder je frizz en tweede voorkomt het breken van het haar.
Met een zijde kussensloop s'nachts slapen, verminderd de haar wrijving.
Zijde kussensloop roze via Silk heaven
Dit zorgt ervoor dat haar sneller breekt waardoor het dus weer moet aangroeien.
Als je je haar juist wil laten groeien is dit een stap naar achter en twee terug zetten dus.
---
The rule of one.
Föhn en stijl je haar niet tegelijk op dezelfde dag, zegt Chrissy Teigens hairstylist Laura Polko.
Kies een van de twee.
Het beste is om je haar aan de lucht te laten drogen, maar dit is niet echt de realiteit.
Ik föhn me haar ziezo altijd na het wassen.
Anders heb ik krullen die later moeilijk te stijlen zijn waardoor ik weer meer het moet gaan gebruiken.
Maar om beschadiging en uitdroging, is het het beste om een van de twee te kiezen.
Ga ook niet over vettig haar stijlen, dit is een recept om je haar te beschadigen en uit te drogen.
Föhn dus vandaag en stijl morgen.
Ik hoef er niet bij te zeggen dat je nooit hitte mag gebruiken zonder een heat protectant, because you should know that so well by now like your first name.
---
---
Laat je haar rusten.
Probeer je haar niet te vaak te stijlen en investeer in goede producten.
Als je je haar goed verzorgt met goede shampoos, conditioners en maskers, kom je al een heel eind.
OUAI haar olie via Beauty Bay
Als je veel hitte gebruik investeer dan niet alleen in goede heat protectants en maskers maar ook goede stijging tools.
Zorg ervoor dat je de hitte op je tools ook niet te hoog zet en kies tools die het haar beschermen door middel van kwalitatieve ceramische platen bijvoorbeeld.
Geef je haar ook wat rust met je tools.
Je kunt ook stijlen zonder hitte.
[embedyt] https://www.youtube.com/watch?v=bsGuWokn47A[/embedyt]
---
Ponytails.
Als je je haar regelmatig in een staart draagt, is het een goede idee om de positie hiervan te veranderen.
Lage losse ponytails zijn het beste, deze veroorzaken de minste spanning.
Een hoge strakke ponytail ziet er super leuk uit maar trekt wel aan je haar en laat het haar breken rond je haarlijn en in je nek.
Dit gebeurd al je het haar te lang te strak draagt.
Voor en af en toe is dit geen probleem maar regelmatig dit doen zorgt er alleen maar voor dat je haar afbreekt.
Als je haar los maakt na het einde van de dag masseer dan de hoofdhuid, om de circulatie weer goed op gang te brengen en je haar tot rust te laten laten komen.
---
Beter borstelen.
Kies een goede  borstel zoals de Mason Pearson borstel.
Dit is de  Rolls Royce onder de haarborstels, deze borstel is  gemaakt uit een combinatie van zwijnenhaar met nylonstrengen.
Het is haar investering zeker waard.
Mason Pearson borstel via www.skins.nl.
Deze site is trouwens een tip for all things Beauty !
Het haar borstelen zorgt voor toename van het bloed naar je hoofdhuid, het brengt vervolgens voedingstoffen naar je haarzakjes, waardoor je sterker gezonder haar krijgt.
Ook verspreid het de natuurlijke oliën die je haar voorzien van vocht en het beschermen.
Begin altijd met borstelen aan je punten en borstel zachtjes.
Dan gently ga je steeds een stukje hoger. Zo verwijder je klitten ook het beste.
Nooit aan het haar trekken.
---
The dark side.
Blond haar ziet er prachtig sunkissed uit maar maakt het haar wel droger en oogt droger.
Donker haar geeft meer glans en is minder beschadigend.
Stylisten raden aan kort en blond of donker en lang.
Tenzij je natuurlijk extensions of lace wigs gebruikt.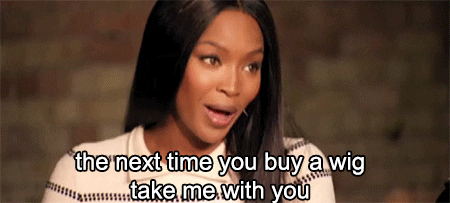 Voor donker haar kun je ook goed een spoeling gebruiken, dit geeft het haar glans en gaat er na een aantal wasbeurten weer mee uit,
Blondeer je haar liever niet is eigenlijk de boodschap.
Tenzij je al dat stro op je hoofd wilt gaan gebruiken voor je boerderij….
---
Cold as ice.
Spoel je haar na het wassen af met koud water.
Dit sluit de haarschubben waardoor je pluis verminderd en het haar gaat glanzen.
Voor een extra glans boost gebruik je apple cider vinegair in combinatie met koud water.
---
Conclusie : Zorg goed voor je haar , voed haar en bescherm haar.
Now flip that hair woman…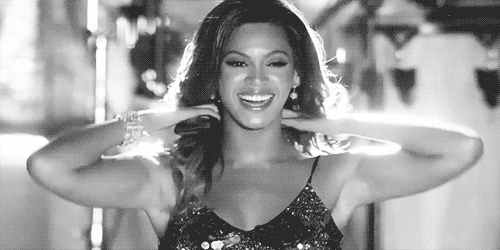 [:]